Noticias
25 Nov 2022
BLACK FRIDAY OFFER: our bungalow nº25 of the Residencial El Oliveron (Guardamar) with ALL INCLUSIVE
In AMAY PROPERTIES we have gone crazy with the BLACK FRIDAY. We bring you one of the offers of the year that you will not be able to refuse. And the fact is that, from today, we put on sale our bungalow nº25 of the Residencial El Oliveron (Guardamar) with ALL INCLUSIVE and at an unimaginable price.
Premium construction, KEY-READY property
Property with large terraces and beautiful sea views
Fully furnished
Fully fitted kitchen with electrical appliances
Price includes 2 PRIVATE GARAGE SPACES!!!
All these comforts and luxuries for only 279.000€. This brand new house is ready to move into immediately. Forget about the boring and endless moves, and move in today in this incredible house in front of the Mediterranean Sea with all the facilities you had dreamed of.
See our KEY-READY Bungalow nº 25:
https://amayproperties.com/en/...
That's not all. This new build complex has a communal swimming pool and beautiful garden areas for the exclusive enjoyment of the owners. As well as morning strolls along the seashore, just 600 metres from the front door, you can also enjoy the long summer dips in the swimming pool and reading on the lawn as you dry off in the sun. What are you waiting for to buy this luxury bargain bungalow on the Costa Blanca?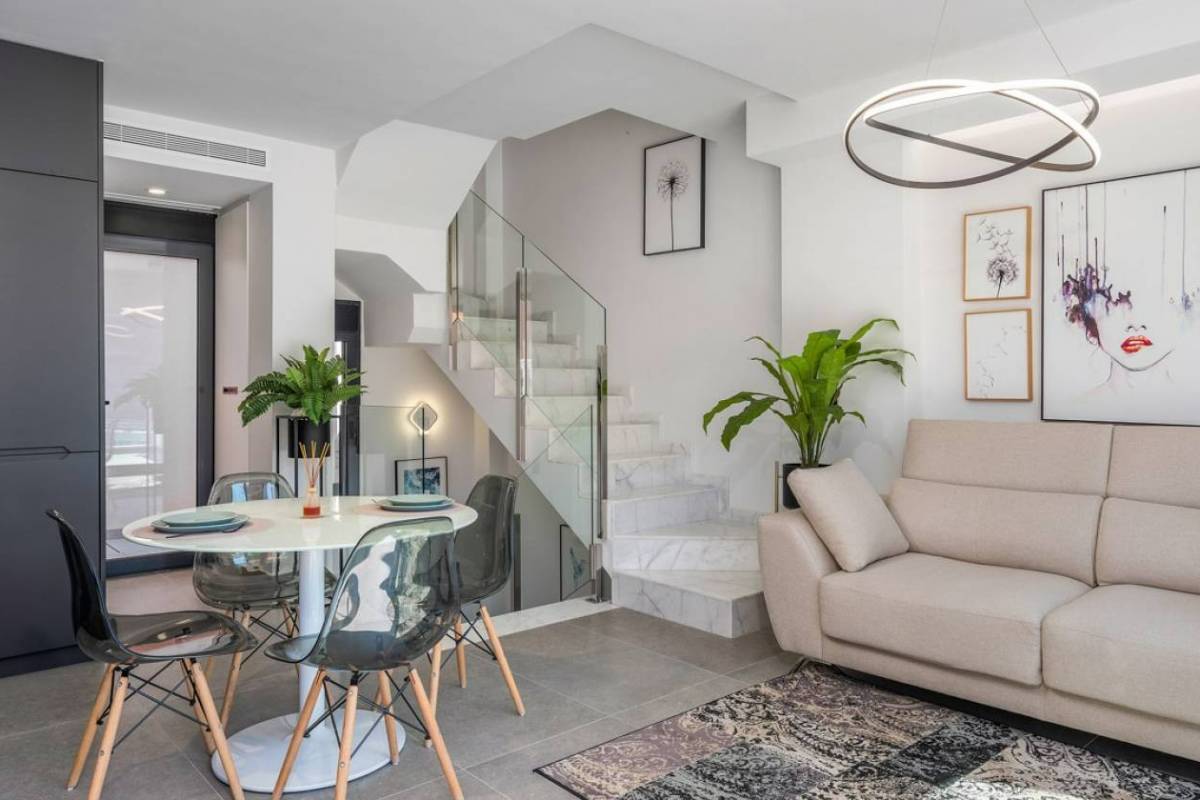 Become the owner of 1 of the last 3 properties in Residencial El Oliveron
The properties at Residencial El Oliveron have been flying out and rightly so, as their south orientation, facing the sea, and their modern construction with elegant designs and exclusive services are a great attraction. Only these last 3 properties are left to complete the development, being the bungalow nº25 the one that enjoys a special offer on the occasion of BLACK FRIDAY.
You have already seen that there are many advantages to enjoy this bungalow with ALL INCLUSIVE. You will save money and a lot of headaches. Moreover, you will be located in one of the most dreamed destinations for all Europeans, not only to spend the summer and disconnect for a few months, but also to live under the sun all year round.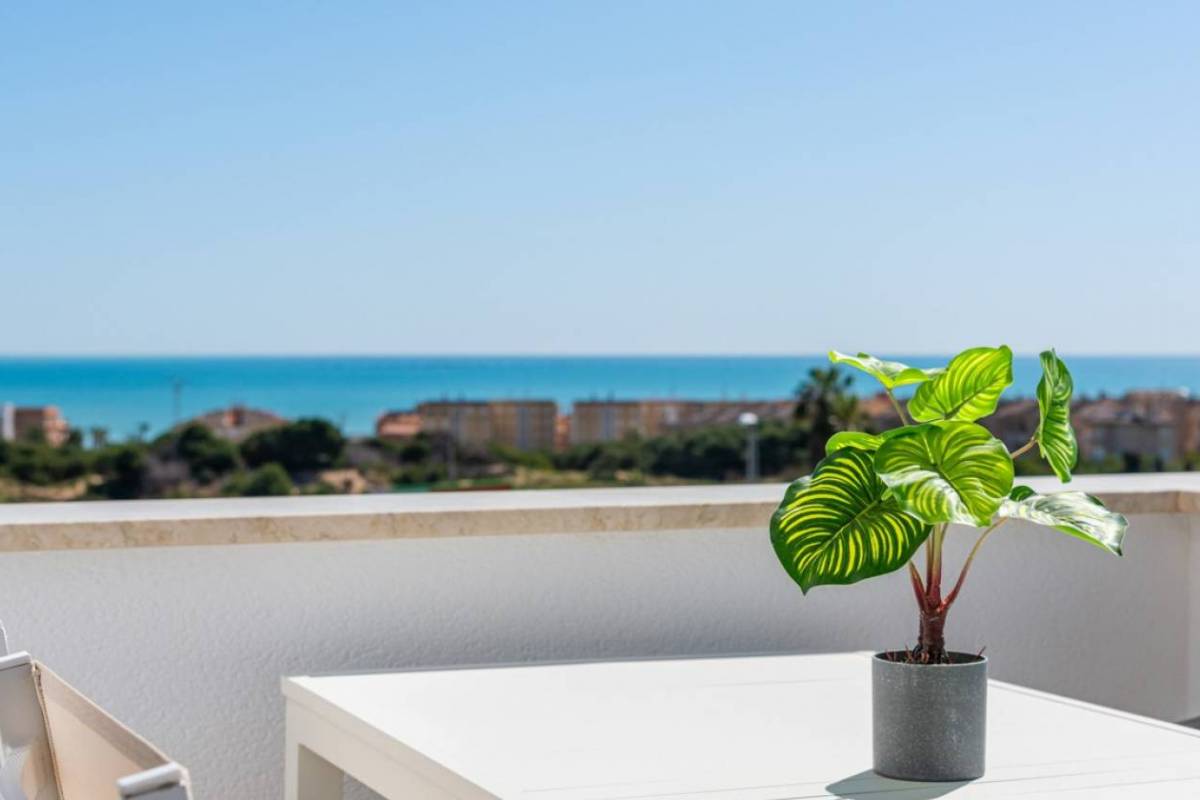 Take advantage of this BLACK FRIDAY offer to buy this bargain bungalow with sea views with ALL INCLUSIVE: Find out NOW!
If you are one of those who wait for BLACK FRIDAY to buy bargains, this is your great opportunity. In AMAY PROPERTIES we offer you the house of your dreams with everything equipped and at a really surprising price. There is no catch. Just a very good offer for a short time.
You won't find a promotion equal or superior to this one. So, take advantage of this bargain or at least, give yourself the opportunity to inform yourself and really see if it is or not what you are looking for. But we assure you that it is well worth it. Here are our contact details:
Address: Carrer Carcaixent, 2, 03140, Els Secans, Guardamar el Segura
Telephone: +34 672 602 738
Image gallery