Noticias
26 Oct 2021
Opening Day - Residencial Las Maravillas. Come and see our show flat on the 3rd and 4th November
Fresh from the oven! On Wednesday 3rd and Thursday 4th November we will be opening the show flat of Las Maravillas Residential, a complex in Punta Prima that will steal your heart. We invite you to discover it without rushing during our open day from 10.00h to 18.00h. In the morning, we will offer coffees and sweets, and at midday we will whet your appetite with delicious snacks, soft drinks, beer, wine...
If you are a real estate agent or are looking to buy a high status home on the Costa Blanca, feel free to come and browse through the functional spaces. Feel free to wander around the bright living room, observe the beautiful details of the kitchen, look out onto the bedroom balcony or go up to the private solarium to see the views it offers (you have to see this panoramic view!). You'll find that this model of villa is unlike anything you've seen in the area and may very well suit what you're looking for.
Las Maravillas is a special place for discerning people. It is made up of 14 beautiful detached villas of 3 and 4 bedrooms designed with a spacious layout and a magazine cover decoration. There is no other development with this class and elegance in this area. Come with your mask and get a sneak preview of this magnificent new development in Orihuela Costa.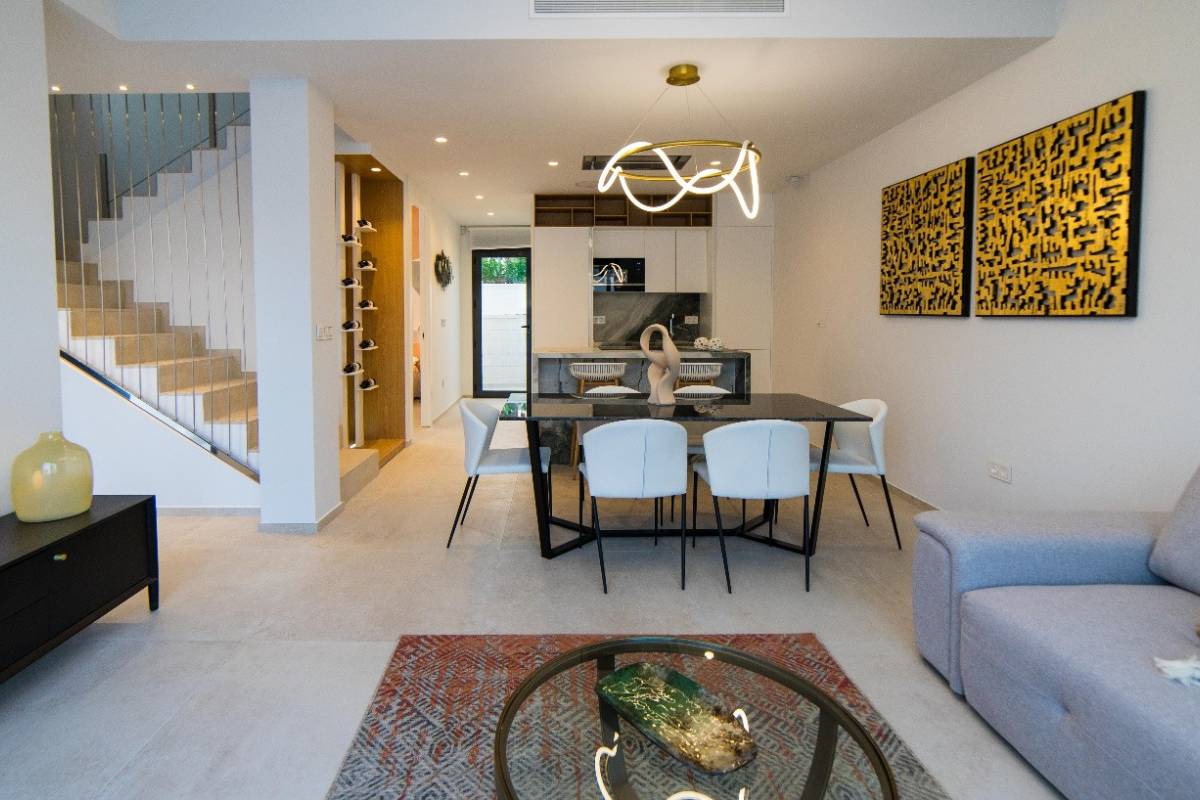 Do you want to visit the show flat in Las Maravillas?
In Amay we have everything ready to enjoy this fun open day, where we will be happy to talk about the property, the area and resolve all possible doubts with a good glass of wine in hand. It will be a pleasure to share this beautiful project with all of you.
If you would like to visit our villa on the 3rd or 4th of November, please contact our team and we will inform you about the details of the event.
We will be waiting for you at the front door of the property, in C/ Egipcios Esq C/ Abdelacies, Punta Prima, 03189, Alicante.
Image gallery