Noticias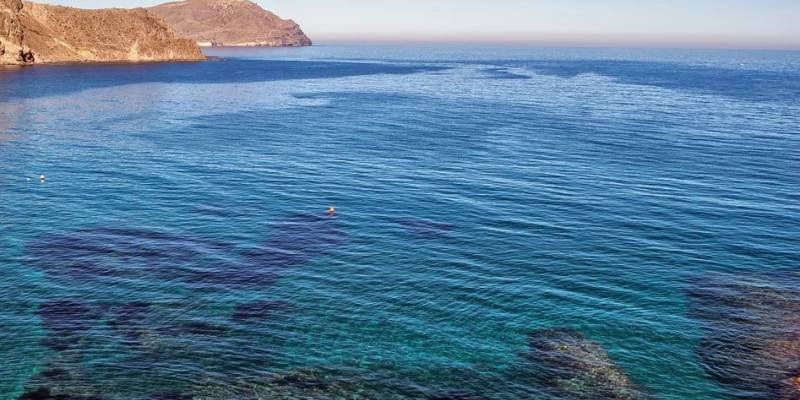 2 Apr 2021
Vera, a TOP destination to enjoy sun and beach tourism in Almeria
Located in eastern Almería, Vera is one of the best naturist enclaves in Europe as well as a fascinating holiday destination for all families. This quiet town, with approximately 16,000 inhabitants, seduces tourists every year with its attractive turquoise beaches, placid temperatures throughout the year, dreamy natural landscapes and excellent gastronomic and recreational offerings .
At every step you can find a beautiful restaurant where you can taste the most typical and exquisite dishes of the Costa de Almería, a comfortable terrace in the sun, a space where you can practice outdoor sports or a fantastic beach to relax any day of the year. What is clear is that Vera, today, is a benchmark for sun and beach tourism . Thousands of tourists decide to spend their vacations or retirement in this charming town for all that it offers:
Stable climate throughout the year , with mild winters and hot summers.
A beautiful round of golf courses : Valle del Este Golf Resort, Desert Springs Golf Club, Club Marina Golf Mojácar, Aguilón Golf ...
Impressive beaches with crystal clear waters , among which "El Playazo" (for nudism fans), "Cala Marqués", "Playa de Las Marinas - Bolaga" and the beach of Puerto Rey stand out.
Outdoor sports : golf, water and nautical activities, promenades, bicycle routes ...
Exceptional gastronomy with flavors for all palates : "Ajo Colorao", "Tortas de Avío", "Stew of balls", etc. and for the sweet tooth "Roscos de vino y anís", "Hornazos" or "Tarta borracha".
Why Vera is one of the most desired places to vacation or retire
If you imagine a life by the sea , in Vera you can make your dreams come true. You will enjoy a quiet lifestyle, disconnected from the problems of the big city , but at the same time with a multitude of leisure activities to do outdoors. One of the residents' favorite routines is to go down to the beach to walk along the seashore while listening to the sound of the waves as you pass .
The key to enjoying all the privileges of the Veracruz coastline is finding the perfect home in the right location. At Amay Properties we select the most spectacular tourist spots to sunbathe, enjoy the views and show off a healthy lifestyle . You will find the best example in our new residential complex in Monte Carmelo Resort , made up of 100 independent villas with private pools and located just 200 meters from the sea.
If you are looking for a balance between the sea, the weather and outdoor leisure , this is your place. It will conquer you especially for its paradisiacal surroundings, surrounded by beaches, palm trees, Mediterranean vegetation and breathtaking mountains . By choosing Monte Carmelo Resort, in Vera, as your retirement destination, you will be rewarded with 15 hours of sun a day on private terraces, endless beaches for walking or snorkeling and stunning views of the Mediterranean.
In Amay we show you the most beautiful places to live on the Almeria coast
Would you like to live an unbeatable experience on the sunny Costa de Almería ? Amay has prepared new constructions that will make you vibrate in one of the most desired places . The elegant lifestyle is combined with avant-garde interior design and high-quality materials, highlighting the particular beauty of the place.
If you are interested in knowing our new constructions in Vera , here we will inform you of the best:
Office: C / Ronda Cesar Canovas Girada, 12 03181 Torrevieja
Telephone: +34 672 601 854 | +34 672 602 157
Email: info@amayproperties.com