Noticias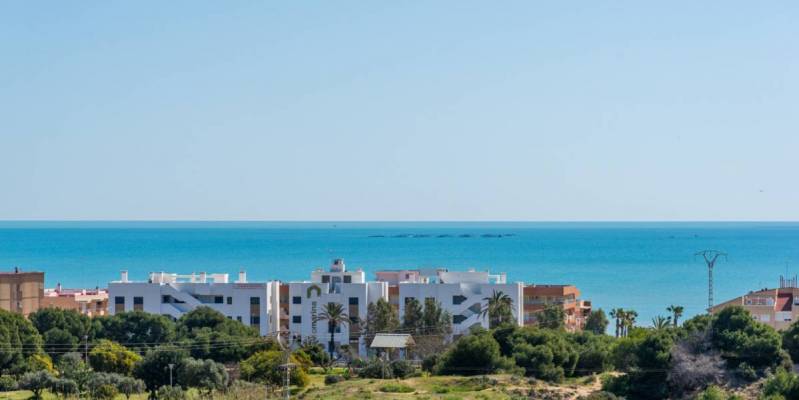 5 Sep 2022
Discover Guardamar del Segura, a paradisiacal place where you will love to live
Located on the Costa Blanca South, between Cabo de Santa Pola and the tourist town of Torrevieja, we find this beautiful town, famous for its characteristic natural landscapes:
Long beaches of golden sand and warm waters
La Gola, or mouth of the Segura River
Alfonso XIII Park, with its popular pine forest and dunes
Guardamar del Segura has an extensive coastline where we find long adjoining beaches that add up to a total of 11 kilometers of fine golden sand. Different types of beaches stand out:
Natural, of great ecological value
urban and full of beach bars, bars, restaurants...
very touristy, endowed with the Blue Flag
Els Tossals, a naturist beach
The sea water, transparent and serene, is considered the warmest in the Spanish Mediterranean. Therefore, it should not surprise you that, at any time of the year, you can see bathers or athletes practicing windsurfing, sailing, rowing, jet skiing, etc.
Alongside the beaches lies the Alfonso XIII Park, an attractive landscape of extraordinary ecological value made up of 800 hectares of dunes and forests of pines, eucalyptus, palm trees, cypresses... The mouth of the Segura River is another idyllic place for lovers of nature, since it has a great variety of aquatic birds : herons, stilts, egrets, martins, seagulls... Located two kilometers from the city center, it is accessed by taking a pleasant walk through the Alfonso XIII Park. Next to the gola, or mouth of the river, we find the Sports and Fishing Port , with the Lonja Pesquera where fresh fish (gilthead bream, grouper, turbot, cuttlefish, sea bass, sole...) and the typical Guardamar prawns are auctioned daily. , unbeatable flavor.
With an important orchard in its surroundings, citrus fruits, melon and, above all, the ñora, a type of pepper that is used to season the dishes of the exquisite local gastronomy, are typical.
Due to its excellent location, different civilizations have passed through Guardamar throughout history, currently having an important archaeological legacy that allows you to visit very interesting places with prehistoric, Phoenician, Muslim, medieval remains, etc.
Our properties for sale in Guardamar del Segura are ideal to live all year round
If you do not want to give up living next to these captivating places and you want to enjoy the excellent Mediterranean climate and these magnificent beaches, now you have the opportunity to visit our properties for sale in Guardamar del Segura.
AMAY PROPERTIES is the builder-promoter of Residencial El Oliverón , a development of luxury bungalows in Guardamar del Segura . Can you imagine having breakfast on the sunny terrace of your new home while looking at the sea? You can see all the information about our bungalows in the following link:
https://amayproperties.com/en/promotions/116/el-oliveron/
Residencial La Roqueta is a building of modern apartments in Guardamar , which is located in the center of town and within walking distance of the beach. You will be surprised by the brightness and spaciousness of its rooms. You can find out all the details of this promotion by clicking on this link:
https://amayproperties.com/en/promotions/117/la-roqueta/
If you are looking for properties for sale in Guardamar del Segura, contact AMAY PROPERTIES
AMAY PROPERTIES offers you a long experience as a builder and developer on the Costa Blanca . When you visit our properties for sale in Guardamar del Segura, you will be surprised by the quality of the materials we use, the elegant design of the facades, the comfortable interior layout of the homes, etc.
If you want to solve any question about our properties for sale in Guardamar del Segura, contact us:
Filling out the contact form
By calling the phones +34 672 602 157 |+34 672 601 854
Office: Calle Ronda César Cánovas Girada, 12 – 03181 Torrevieja
Sending an email to: info@amayproperties.com
Image gallery