Noticias
14 Mar 2022
You won't believe this price: New bungalows with sea views in Guardamar for only 215.000€, 10% discount!
At Amay Properties we have launched a super price reduction for one of our new developments in Guardamar del Segura so that you can afford to release your dream vacation home. Buy now one of these beautiful modern bungalows with sea views + 2 parking spaces included for only €215,000 , 10% less than its initial sale price (before €239,950!!).
NEWLY BUILT BUNGALOWS IN GUARDAMAR WITH SEA VIEWS + 2 GARAGE SPACES = €239,950 ONLY €215,000
Nothing can match this offer and we'll tell you why. For a similar price in this same area, next to the prestigious beaches of La Roqueta and El Moncayo , you will only find second-hand, traditional properties that by far do not meet the qualities of a completely new property. Therefore, this offer may interest you. We save you almost €25,000 on the purchase of your new bungalow apartment in Guardamar , designed with an open concept, with luxury materials and equipped with everything you need to spend the best holidays or live all year round. Is it worth it or not?
Access here the properties of El Oliverón that have this special promotion: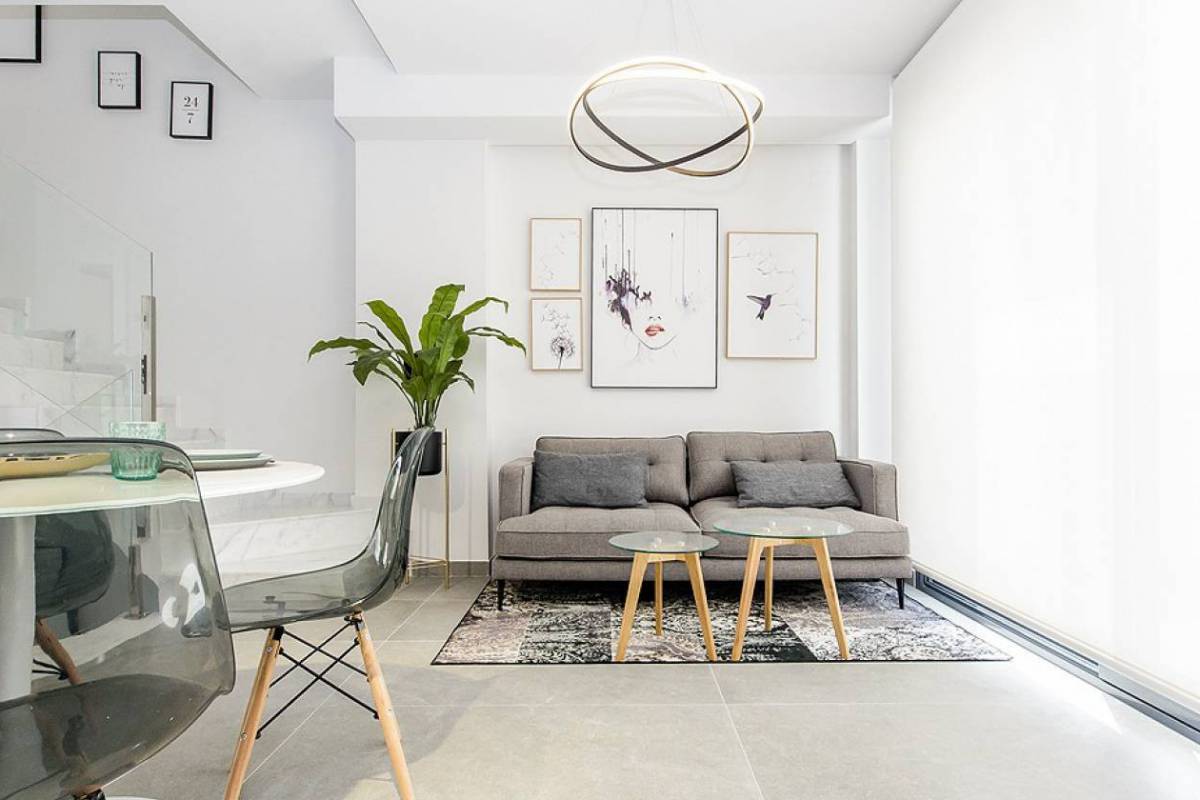 Live in a three-story bungalow facing the sea in Residencial El Oliverón for less than you imagine
We know how excited you are to live on one of those balconies that open up to the sea on the Costa Blanca, that's why we think you'll like this offer. Now pay 10% less for the purchase of one of these three-storey bungalows facing the sea and enjoy a more relaxed lifestyle with long walks along the shore of the beach or along its beautiful promenade , where you will also find a great selection of bars and restaurants . The beers and tapas in one of these terraces in the sun are a 'must'.
What would life on the Costa Blanca be without its terraces, swimming pools and leisure corners? Precisely, these newly built properties in Guardamar have a charming terrace + solarium, with sun almost all year round , a community pool where you can wash off the sand from the beach and cool off on the hottest days, as well as green areas for lie down to read, sunbathe and enjoy leisure without noise.
The bungalows at El Residencial El Oliverón are located just 600 meters from the sea, benefiting from very reassuring views of the Mediterranean, the trees and the amazing vegetation of Guardamar . Imagine living in an environment as peaceful as this. Best of all, this property YES could fit into your budget thanks to AMAY's super discount.
Do you want to buy a modern design bungalow in Guardamar at this unique price? Contact us here
If you want to take advantage of the discount offer from AMAY PROPERTIES, the builder and developer of this project, we recommend that you contact us before it is too late. The new development El Oliverón is about to be completed, so there are very few homes left available at this special price.
For more information...
Visit us in C/ Ronda Cesar Canovas Girada, 12 03181 Torrevieja
Call us on +34 672 601 854 | +34 672 602 157
Send us an email to info@amayproperties.com
Image gallery